With this week's release of the brilliant killer thriller, Beneath The Darkness, what better time to delve into some of cinema's greatest baddies. Horror's psychotic baddies can often be sorted into two bloody piles; the crazy, frenetic ones and the relaxed, quiet and reserved ones. The latter group have the horrifying ability to calmly creep the Hell out of us, before erupting and exploding into a mass-murdering freak! But which 5 are the greatest off all time? Well, here's ours…
Beneath The Darkness – Ely
When it comes to a good horror film villain, the right casting is essential! Beneath The Darkness hits the nail on (or rather in) the head by casting Dennis Quaid as the town's twisted murderer. Known for films such as Innerspace, The Day After Tomorrow and Dragonheart , Quaid always plays the good guy; a character everyone likes. Beneath The Darkness's ingenious casting matches the film's plot perfectly. Briefly, the film tells the tale of Ely (Quaid) who everyone in the town trusts and respects. But what they don't know is that he loves the thrill of murder and burying his victims alive. Oh, and he keeps his dead wife in his bed. The way this film plays with Quaid's star persona really makes the movie much more shocking and thrilling in a way not dissimilar to Donnie Darko's casting of the good-guy secret pedophile, Patrick Swayze.
Psycho – Norman Bates
First appearing in Robert Bloch's novel, before being adapted to the screen by cinema's greatest director, Alfred Hitchock, Psycho's Norman Bates is easily one of the best calm killers. A collector of birds from owls to Cranes, Norman Bates appears to be a friendly, shy and timid motel owner. Hitchcock, the master of storytelling, eases us into thinking that Bates is harmless  and lovable. We even feel sorry for him at times! But, beneath that sweet facade is a split-personality Jekyll and Hyde like cross-dressing psychopath. Filled with movie McGuffins (a term created by Hitchcock), the twist to end all twists can be found in this film.
Saw – Jigsaw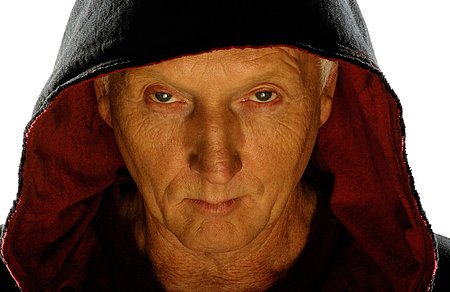 "Oh yes, there will be blood." The most successful franchise of all time also stared one of the most likeable, selfless and poised 'killers' (a term this character would no doubt debate) of all time. John Kramer, better known as Jigsaw was such an incredible character that, despite being killed off early in the series, remained a key part of the horror for all 7 films. Tobin Bell and the Saw franchise, it could be argued, breathed fresh new life into the horror genre, spawning the torture porn movement and a much more mature breed of horror film.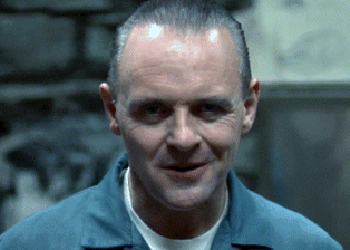 Silence Of The Lambs – Hannibal Lecter
Swarve, sophisticated and cannibalistic, Hannibal 'the Cannibal' Lecter is the most intelligent and cultured off all serial killers. His intelligence is what makes Hannibal so utterly terrifying. Always one step ahead, you never know quite what he may be thinking or quite what dressing he's planning on eating your severed limbs with. An incredible performance by Anthony Hopkins, makes this villain an unforgettable classic.
Hellraiser – Pinhead
And now for something a little more supernatural. The Cenobites have become iconic to the horror genre. Clad in S&M style leather and horrendously disfigured, these beings have engraved their appearance of cinema forever more. The leader of the pack, Pinhead became a surprise hit with audiences at first. Unlike (my personal favorite) Chatterer, Pinhead is very reserved and calm despite having nails jammed into his face. Pinhead's most unnerving quality is the fact he is so relaxed with his demonic powers of mass torture.