10-15-2011, 12:33 AM
Competitions Moderator

Good Trader

Join Date: Jan 2008

Location: Norwich, UK
The Cheerleaders Poll
---
Arrowdrome Erotica's The Cheerleaders is out on the 24th October! But you may have missed that this DVD does not only contain The Cheerleaders but also it's sequel Revenge Of The Cheerleaders (along with a booklet, features and reversible cover of course)!

But which film is best or what film are you most looking forward to seeing?

Is it The Cheerleaders....



Or that equally cheesy and naughty sequel?



Vote here!
__________________
I luv dvds! I luv zombies! I luv exploitation! I luv horror! I LUV SHAMELESS / Cult Labs. - Yes, I luv a lotta things!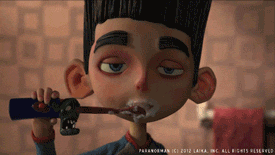 For daily weird news, unsolved mysteries, spine-tingling true ghost stories, odd encounters and everything in between join
Just Plain Weird on Facebook!