Even though Cult-Labs and THE GHP are based in the UK we are still interested in promoting screenings outside of the United Kingdom. If you know of any cult films being shown or screenings then post them up here.
Same posting rules apply as in the UK Screening Section, the posting guidelines are below:
If you know of a screening that you think would be suitable to put up in this section there are two ways you can do it:
1. Send me a private message with all of the details and I will do the rest. This is probably the best way to do it.
2. Put up the post yourself. If you decided to do this then there are a few guide lines. To keep things in order all of the screening posts need to follow the same format that I will lay out below.
Thread Title Format:
[Date eg 14th May 2011] [Film Title in caps e.g. STREET TRASH] [Cinema name e.g. Rio Cinema]- [Location eg. London]
Thread Body Format:
Film Name (size=5 color=#FFCB05 bold) (Rating) (size=5 bold)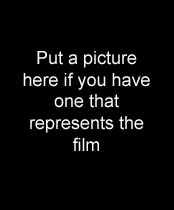 Date: (dd/mm/yyyy)
Time: (24hr eg 23:30)
Location: (cinema name, preferrably make this a link to the cinemas homepage)
Details about the film.
Link to location on google maps
Remember you can use this thread to discuss the screening. Are you excited to see [film title] on the big screen? Have you already seen it and can recommend it to other? Do you have any questions?
End Thread Body Format
If you have any trouble formatting threads try looking at some of the ones I have already put up. Other wise contact me via PM and I will be glad to help.
I am going to be honest and say I'm not sure if I have the time to actively search out non uk events, but I will certain post any that are brought to my attention, and moderate this area to the best of my ability.