09-23-2011, 11:00 AM
Competitions Moderator

Good Trader

Join Date: Jan 2008

Location: Norwich, UK
Erik The Viking: The Artwork
---
With
Erik The Viking
out on the 10th of next month, well it's about time we revealed the reversible artwork! So here it is, with a whole thread dedicated to it!
The front cover specifically made for this release...
and now the reverse cover...
Pretty neat eh?
__________________
I luv dvds! I luv zombies! I luv exploitation! I luv horror! I LUV SHAMELESS / Cult Labs. - Yes, I luv a lotta things!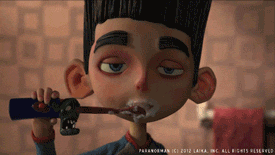 For daily weird news, unsolved mysteries, spine-tingling true ghost stories, odd encounters and everything in between join
Just Plain Weird on Facebook!