08-02-2012, 02:25 PM
Competitions Moderator

Good Trader

Join Date: Jan 2008

Location: Norwich, UK
The Monster Wrestling Thread!
---
There's no doubt that you've asked yourself, one too many times, what would happen if so-and-so got into a fight with so-and-so. Well, now it's time to put a stop to keeping these to yourself and share your twisted fighting fantasies with the world to decide a real winner!
So here's a thread to do just that!
So to kick it off, who do you think would win out of Freddie and Pinhead?
What about Chucky Vs. Lepracaun? My money's not on Chucky - he's constantly loosing against kids!
__________________
I luv dvds! I luv zombies! I luv exploitation! I luv horror! I LUV SHAMELESS / Cult Labs. - Yes, I luv a lotta things!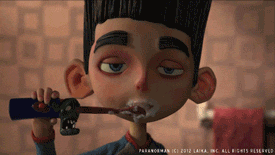 For daily weird news, unsolved mysteries, spine-tingling true ghost stories, odd encounters and everything in between join
Just Plain Weird on Facebook!