When watching a season of The Twilight Zone, you're occasionally taken aback when you recognise one of the actors, either because they were a big star and it's surprising to see them on a TV show or because they look so young and you realise this was something they did before they 'made it'.
There are so many episodes in which you can see famous faces – including Rod Sterling – that it was impossible to choose them all and I'm sure you will have your own favourite, but these are four I picked because it shows a mix of people who appeared before they were famous and others who were already well down actors.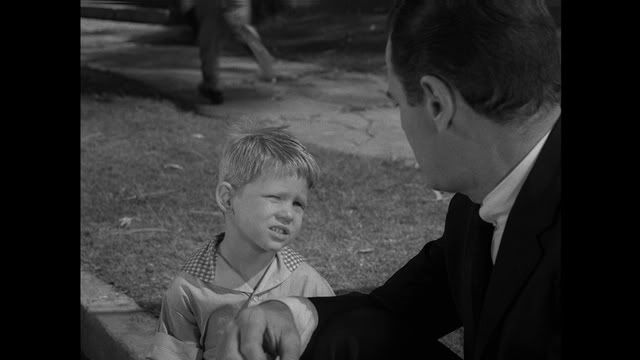 Walking Distance (Season One)
This isn't the first episode which springs to mind when you think about famous faces and it wasn't until I watched it with the commentary that I realised the Wilcox boy, a young neighbourhood kid, was played by Oscar-winning director Ron Howard, long before he became a household name as Richie Cunningham in Happy Days.
This wasn't exactly an episode which hinged on his performance, nor one which launched his acting career, but it goes to show the wide variety of actors featured on The Twilight Zone – of all ages!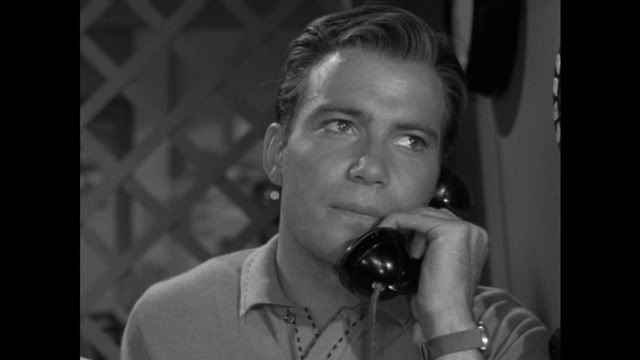 Nick of Time (Season Two)
Six years before he would achieve screen immortality as Capt James T Kirk in Star Trek, William Shatner appeared as a newlywed who becomes obsessed with a fortune-telling machine in a small diner. Like Martin Landau, he would have another appearance on the show, playing the traumatised airline passenger in Terror at 20,000 Feet, but I picked this episode because it was before he was famous and because I don't yet own Season Four!
Although Shatner isn't exactly renowned for his thespian talents, he plays the obsessed Don Carter remarkably well and it's hard not to empathise with him as, if you believe you'd found a machine which would predict your future, wouldn't you fancy asking it a multitude of questions?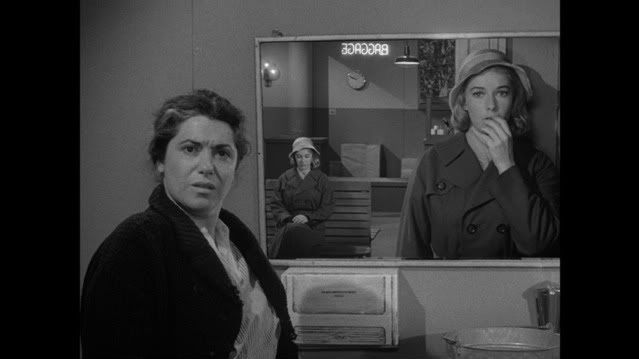 Mirror Image (Season One)
Although she was already famous for her appearance in Alfred Hitchcock's The Wrong Man and John Ford's remarkable western The Searchers, Vera Miles hadn't yet played Marion Crane's sister in Hitchcock's macabre masterpiece Psycho, but dominated this paranoia-infused episode in which you wonder whether Millicent Barnes is losing her mind or just someone trapped in the Twilight Zone.
Miles' performance is extremely nuanced and she commands the screen for the whole running time, appearing strong, vulnerable and, at the end, understandably frightened. It's a great episode and Miles plays a large part in why it is just so memorable.
Mr Denton on Doomsday (Season One)
The same year as he played James Mason's sexually ambiguous bodyguard in North by Northwest (another Hitchcock alumni), Martin Landau appeared in this western-themed episode with a non-too subtle subtext of the perils of mutually assured destruction. This was Landau's first appearance on the show and would appear in the fifth series as Major Ivan Kuchenko in The Jeopardy Room.
He only has a small role here, but it is still a memorable performance, playing the thuggish bully Dan Hotaling, who is stunned when the town drunk is surprisingly quick on the draw.
They are four episodes I highlighted with famous faces – what are your favourite appearances by famous (or soon-to-be famous) actors?
-------------------------------------------------------------------------
With Christmas approaching, these Twilight Zone sets would make perfect gifts for friends and family (or even for yourself!) and can be ordered by following the links below.
The Twilight Zone Season One (Blu-ray) -
Amazon
-
HMV
-
Play
The Twilight Zone Season One (DVD) -
Amazon
-
HMV
-
Play
The Twilight Zone Season Two (Blu-ray) -
Amazon
-
HMV
-
Play
The Twilight Zone Season Two (DVD) -
Amazon
-
HMV
-
Play
The Twilight Zone Season Three (Blu-ray) -
Amazon
-
HMV
-
Play
The Twilight Zone Season Three (DVD) -
Amazon
-
HMV
-
Play
The Twilight Zone Season Four (Blu-ray) –
Amazon
–
HMV
–
Play
The Twilight Zone Season Four (DVD) –
Amazon
–
HMV
–
Play
The Twilight Zone Season Five (Blu-ray) –
Amazon
–
HMV
–
Play
The Twilight Zone Season Five (DVD) –
Amazon
–
HMV
–
Play