03-20-2012, 10:19 AM
Competitions Moderator

Good Trader

Join Date: Jan 2008

Location: Norwich, UK
---
Quote:
Originally Posted by
The~Governor
It sounds like a misstep on the part of the show's producers to me.

However, Val Lehman is so identified with the character of Bea and made that role so much her own that it's difficult to envisage any other actress in that part (known or unknown).

There is and only ever will be ONE Bea Smith.
Agreed! No matter who plays Bea, Val will always be rememebered as the true Queen of Wentworth regardless of how good the new one will be. Having said that, I do think picking a nobody would have been a much wiser choice. But it's still very early - perhaps the Xena-star will be incredible in the role. We'll only know until we see it for ourselves.
__________________
I luv dvds! I luv zombies! I luv exploitation! I luv horror! I LUV SHAMELESS / Cult Labs. - Yes, I luv a lotta things!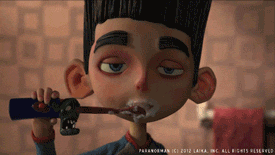 For daily weird news, unsolved mysteries, spine-tingling true ghost stories, odd encounters and everything in between join
Just Plain Weird on Facebook!