01-02-2012, 07:21 PM
Competitions Moderator

Good Trader

Join Date: Jan 2008

Location: Norwich, UK
Season 5, Episode 18: Black Leather Jackets
---
Season 5, Episode 18: Black Leather Jackets
Airdate:
31/01/1963
Writer:
Earl Hamner Jr.
Director:
Joseph M. Newman
Starring:
Lee Kinsolving, Shelley Fabares and Michael Forest
Three leather jacket wearing, motorcycle riding men invade a peaceful neighborhood.
Post your thoughts, reviews and comments about the episode and/or BD & DVD release for
Black Leather Jackets
here!
__________________
I luv dvds! I luv zombies! I luv exploitation! I luv horror! I LUV SHAMELESS / Cult Labs. - Yes, I luv a lotta things!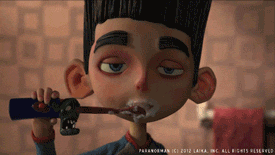 For daily weird news, unsolved mysteries, spine-tingling true ghost stories, odd encounters and everything in between join
Just Plain Weird on Facebook!