09-12-2011, 10:51 AM
Competitions Moderator

Good Trader

Join Date: Jan 2008

Location: Norwich, UK
Season 4, Episode 17: Passage On The Lady Anne
---
Season 4, Episode 17: Passage On The Lady Anne
Airdate:
09/05/1963
Writer:
Charles Beaumont
Director:
Lamont Johnson
Starring:
Gladys Cooper
A young American couple, the Ransomes, who are trying to salvage their troubled marriage, insist on booking passage on an old trans-Atlantic cruise liner. But other passengers try to persuade them to disembark immediately.
Post your thoughts, reviews and comments about the episode and/or BD & DVD release for
Passage On The Lady Anne
here!
__________________
I luv dvds! I luv zombies! I luv exploitation! I luv horror! I LUV SHAMELESS / Cult Labs. - Yes, I luv a lotta things!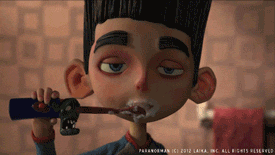 For daily weird news, unsolved mysteries, spine-tingling true ghost stories, odd encounters and everything in between join
Just Plain Weird on Facebook!