05-11-2012, 12:30 PM
Grindhouse Project Co-ordinator

Join Date: Jun 2009

Location: Preston
4th June 2012 OLD BOY Picturehouse @ Fact - Liverpool
---
Old Boy (18)



Date: 04/06/2012
Time: 21:00
Location: Picturehouse @ FACT – Liverpool

Based on his own apocalyptic sci-fi comic strip of epic length and success, Katsuhiro Otomo's AKIRA is set in a devastated Tokyo that is slowly being rebuilt 30 years after nuclear destruction.

For reasons he doesn't understand, Oh Dae-su (Choi Min-Sik), who lives with his wife and adorable daughter, is kidnapped and wakes to find himself in a private makeshift prison. With a small television as his only link to the outside world, Oh Dae-su struggles to keep his mind and body intact, but when he learns through a news report that his wife has been killed, he begins a long and difficult project of digging an escape tunnel with a pair of chopsticks. Before he can finish - and after 15 years behind bars - Oh Dae-su is released, with as little explanation as when he was locked up, and he's soon given a wad of money and a cellular phone by a bum on the street.

Emotionally stunted but physically strong after 15 years in jail, Oh Dae-su struggles to unravel the secret of who is responsible for locking him up, what happened to his wife and daughter, and how to best get revenge against his captors.

Screened to considerable acclaim in Cannes, OLDBOY is a harrowing and extremely violent story of punishment and vengeance that is most definitely not for the squeamish.

Nonetheless it's an intelligent work and a sobering look at mental and physical deterioration that invites the audience to identify with the protagonist whilst simultaneously eliciting a feeling of repulsion.

Approach with extreme caution.

Find the Picturehouse @ FACT on Google Maps

Remember you can use this thread to discuss the screening. Are you excited to see Old Boy on the big screen? Have you already seen either and can recommend it to others? Do you have any questions?

Watch the trailer for Old Boy below:


__________________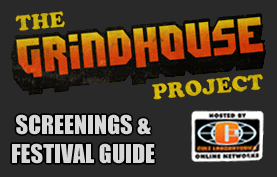 Follow The Grindhouse Project on Twitter!