05-17-2012, 10:58 AM
Grindhouse Project Co-ordinator

Join Date: Jun 2009

Location: Preston
25th May 2012 STREET TRASH Kings Arms - Manchester
---
STREET TRASH (18)



www.wegottickets.co/optic

Date: 25/05/2012
Time: 19:30
Location: The Kings Arms - Manchester

Optic Films Presenst:
STREET TRASH SCREENING PLUS MELTING BODIES SHORTS,
CLIPS AND TRAILERS

Join Optic Films at The Kings Arms where we are screening one of our favorite trash movies ... Street Trash!

To accompany this amazing melting movie they will have a collection of the best melting moments from cinema history... its. going. to. be. great!

Tickets are only £5 and will be available on the door. As usual also through

Find The Kings Arms on Goolge Maps

Remember you can use this thread to discuss the screening. Are you excited to see Street Trash on the big screen? Have you seen it before and can recommend it to others? Do you have any questions?

Watch the trailer for Street Trash below:



__________________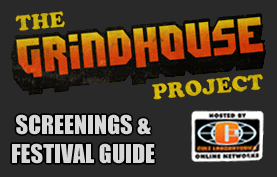 Follow The Grindhouse Project on Twitter!