06-15-2012, 08:21 AM
Grindhouse Project Co-ordinator

Join Date: Jun 2009

Location: Preston
2nd July 2012 - 14th July 2012 HONG KONG 15 FESTIVAL Odeon Covent Garden - London
---
HONG KONG 15 FILM FESTIVAL



Date: 02/07/2012 - 14/07/2012
Location:Odeon Covent Garden - London

Terracotta Far East Film Festival in conjunction with the Hong Kong Economic Trade Office, London are pleased to announce that an exciting new film festival will be held in London, commencing 2nd July, to celebrate the 15th anniversary of the return of Hong Kong to China.

The films being shown include: THE 36TH CHAMBER OF SHAOLIN, ONE ARMED SWORDSMAN & INFERNAL AFFAIRS.

Find out all the information about the festival here

Find the Covent Garden Odeon on Google Maps

Remember you can use this thread to discuss the event. Are you excited to go to Hong Kong 15? Have you seen any of the films before and can recommend them to others? Do you have any questions?


__________________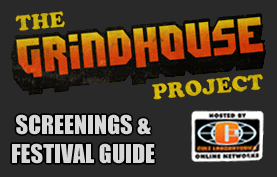 Follow The Grindhouse Project on Twitter!