Happy Halloween!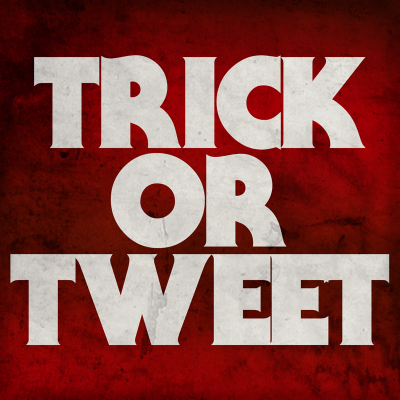 It's here! The day that all horror lovers have been waiting for, Halloween. How are you celebrating? Be sure to visit the Cult Labs forum for a fantastic competition from Bizarre Eye ending later today.
We're celebrating Halloween like crazy this year. Running from 7am right through to 10pm, we'll be tweeting away with @TrickOrTweetUK using the #TrickOrTweet hashtag for a day of non-stop Halloween fun, chit-chat and great competitions. So, come and pop on anytime during the day to win big!
Shameless Screening Celebrations!
Whats better than watching your favourite Shameless DVD? How about watching your favourite Shameless film on the big screen? Well, Shameless Screen Entertainment have two incredible and unmissable film festivals coming up in the very near future. A must-go for all fans of cult cinema! The events include;
Manchester – Italian cult icons, Ruggero Deodato and Giovanni Lombardo will be joining the cult film festival for a special Shameless screening of Cannibal Holocaust and, for the first time ever on the big screen in the UK, The Washing Machine. Just visit http://fantastic-films.com/festival/ for more details on this awesome event!
Leeds -Shameless has partnered up with the Leeds Film Festival, sponsoring the Fanomenon Night of the Dead XIV! To celebrate, the winning short film from Fanomenon's brand new Dead Short competition at NOTDXIV will be included as an extra on a future Shameless release! Grab your tickets and don't miss this event!
Sharknado 2 Is Here!
Have yourself an insanely entertaining movie night with the brand new release of Sharknado 2 on DVD. Shark mayhem at it's greatest, if you love a good laugh at and with a film you'll love Sharknado 2. The new DVD is available now in store and online so treat yourself this weekend to a drunken shark screening!
Well that's it for another weekly newsletter. If there is something that you are working on or would love to feature in the newsletter, just let us know and we'll sort that out for you!
Come and follow the Cult Labs' Twitter page. Drop us a tweet ( @CultLabs ) and join in the chit-chat. We really do love to hear from you and what you're watching!
Kyle (Iluvdvds)