dvd releases for 21/09/09
Posted 14th September 2009 at 04:30 PM by
Kyle
---
loads to go for this week
Serum
A brilliant doctor under pressure by a powerful pharmaceutical company to develop a cure all serum inadvertently unleashes a terrifying beast in first-time writer/director Steve Franke's menacing medical sci-fi shocker. Dr. Edward Kanopolus (David H. Hickey) is on the verge of a medical breakthrough, but time is running out before the pharmaceutical giant funding his research withdraws their essential financial support. Increasingly desperate to achieve his ambitious goal, Dr. Kanopolus soon creates a powerful monster that breaks free from the lab to embark on a bloody killing spree.
Directors: Steve Franke
Studio: Fremantle Home Entertainment
http://www.amazon.co.uk/Serum-DVD-Da...607856&sr=1-85
Torture Me No More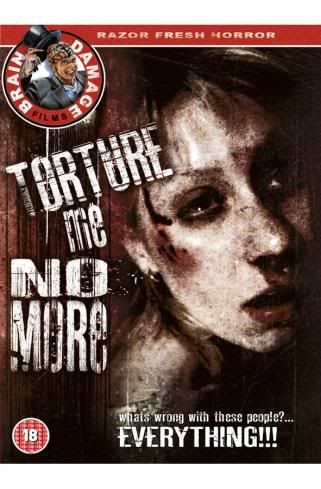 When Salvatore is falsely accused of murdering his mentally handicapped brother, he becomes the target of two deranged female cops. In a world of constant running, he finds out that humanity is capable of unspeakable horrors, as well as love.
Studio: Fremantle Home Entertainment
Directed by Francis Xavier DeGennaro
http://www.amazon.co.uk/Torture-Me-N...607856&sr=1-86
http://video.yahoo.com/watch/357365/2224969
Silent Bloodnight
The small town of Forresterville is shaken to the core when two teenagers who raped a mentally handicapped girl are slaughtered in a horrific act of vengeance. Sabrina Meyers, a young television reporter, becomes the target for the deranged serial killer when she starts digging around for clues.
Directors: Stefan Peczelt, Elmar Weihsmann
Studio: Fremantle Home Entertainment
http://www.amazon.co.uk/Silent-Blood...607856&sr=1-87
Death Of A Ghost Hunter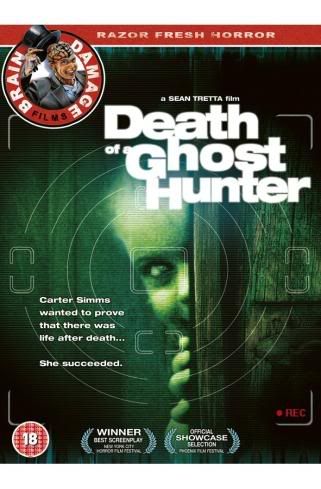 A paranormal investigator determined to prove that there is life after death investigates the house where an unspeakable tragedy occurred in director Sean Tretta's low-budget ghost story. The year is 2002. Carter Simms is a ghost hunter whose meticulous approach to studying the supernatural has earned her a 5000 dollar offer to perform a paranormal investigation of the notorious 'Masterson House'. Twenty years before, respected Minister Joseph Masterson, his devoted wife, and their adorable daughter were ruthlessly slaughtered inside their family abode. To this day, the locals insist that the house where these unspeakable acts occurred is still haunted. After recruiting a videographer, a reporter, and a spiritual advocate to assist the investigation, Simms and her small crew settle, prepared to prove once and for all whether 'Masterson House' is truly haunted. Three days later, Simms is found dead. What sinister events unfolded in that unholy house of death? In this film, viewers are invited to follow along on that fateful investigation and find out firsthand just what awful supernatural force sent this seasoned ghost hunter to her grave.
Studio: Fremantle Home Entertainment
Directors: Sean Tretta
http://www.amazon.co.uk/Death-Ghost-...607856&sr=1-96
Secrets Of The Clown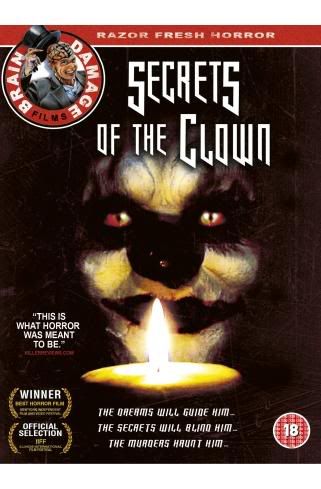 It's no laughing matter when a killer clown is on the loose and the bodies start to pile up. Plagued by nightmares and the clues they reveal, Bobbie hires a psychic to contact his dead best friend to find out the clown's identity before it's too late.
Studio: Fremantle Home Entertainment
directed by Ryan Badalamenti
http://www.amazon.co.uk/Secrets-Of-T...12626&sr=1-100
Prey For The Beast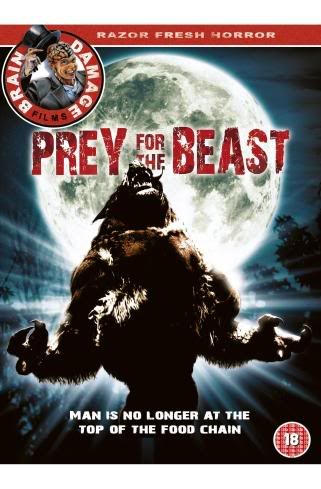 A horrible creature with an insatiable appetite for human flesh feasts on a group of terrified campers in this low-budget shocker from director Brett Kelly (THE FERAL MAN, THE BONESETTER). It seemed like the perfect recipe for a little fun in the sun - a group of male campers wanders across a couple of sexy female hikers - but then the creature showed up. Now everyone is running scared, and no one is safe from the hideous jaws of death. As darkness falls over the woods, another night of feeding begins.
Studio: Fremantle Home Entertainment
Directors: Brett Kelly
http://www.amazon.co.uk/Prey-Beast-D...12626&sr=1-102

Sick Nurses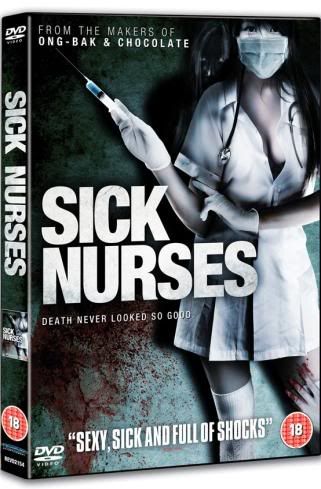 Hell hath no fury like a nurse scorned in this gruesome but witty horror story from Thailand. Dr. Tah (Vichaya Jarujinda) is a charming but devious surgeon who has a profitable side business supplying black market dealers with fresh human organs for transplant. Dr. Tah's staff of alluring nurses help him find a steady source of victims, but one of his aides, Tahwan (Chol Wajananont), is shocked to find that her sister Nook is on the doctor's list of upcoming cases, and threatens to turn him in to the police. Dr. Tah puts Tahwan under the knife to keep her quiet, and she conveniently dies during surgery. But a few days later, as Dr. Tah is receiving an award for his work saving lives, the ghost of Tahwan begins stalking the halls of the hospital, and she seeks violent revenge against the doctor and her fellow nurses who failed to come to her rescue. SICK NURSES was directed by Thospol Siriwiwat and Piraphan Laoyont, who also helped write the screenplay.
Studio: Revolver Entertainment
Director Piraphan Laoyont & Thodsapol Siriwiwat
http://www.amazon.co.uk/Sick-Nurses-...2944824&sr=8-1
Messengers 2: The Scarecrow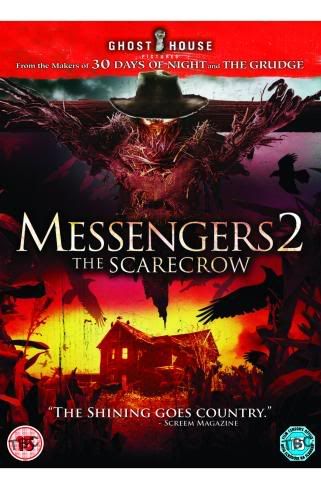 This prequel goes back to the farm from the first film to finally learn the story of John Rollins - the simple North Dakota farmer, struggling to save his farm and hold his family together. When he places a mysterious scarecrow in his field his luck changes for the better... but it may be at the cost of his sanity.
Studio: Icon Home Entertainment
Director Martin Barnewitz
http://www.amazon.co.uk/Messengers-2...2944894&sr=1-1
Bon Voyage: Special Edition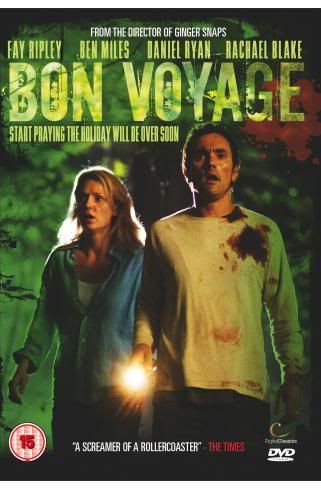 When Neil and Elizabeth take their children on a camping holiday to France, they find themselves continually bumping into over-friendly couple Simon and Linda. Elizabeth finds the couple weird, but when they begin to spot Simon and Linda's campervan in their rear view mirror, and a young boy goes missing from the campsite, they realise the couple are more than creepy... they're dangerous.
Studio: Digital Classics
Director John Fawcett
http://www.amazon.co.uk/Bon-Voyage-S...2944983&sr=1-1
Digital Reaper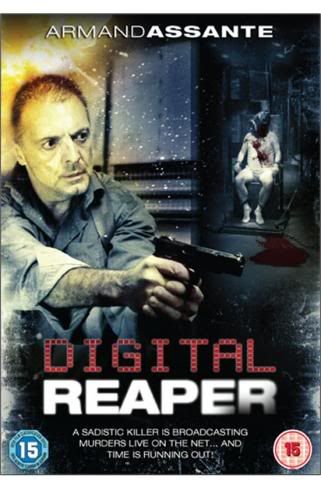 An innocent man is strapped to a chair. A shotgun is rigged in the ceiling and aimed at his head. A video camera captures the scene. The clock ticks down 3...2...1....BAM! A sadistic and brutal murder is broadcast live over the internet.
One by one a series of ever more gruesome executions goes unchecked as a demented serial killer hijacks the net to play out his sick game. The public is horrified but equally fixated as millions log on to view the online carnage.
Enter NYPD cop Charlie Gaines (Armand Assante) who is given the job of tracking down this new breed of digital killer. As he closes in he realises that things have become personal and that he will be the killer's final victim. Will he catch the killer in time or will his old-school, analogue methods ultimately mean his own digital death?
Studio: Scanbox Entertainment
Directors: John Irvine
http://www.amazon.co.uk/Digital-Reap...2945055&sr=1-1
Views
5122
Comments
4
Comments
Trackbacks