dvd releases for 04/01/10
Posted 3rd January 2010 at 09:20 AM by
Kyle
---
sorry i missed the last two weeks , ive been really busy with xmas and new year.

the first dvd releases for this year are....
Beast Stalker (aka: Ching Yan): Ultimate Collector's Edition (2 Discs)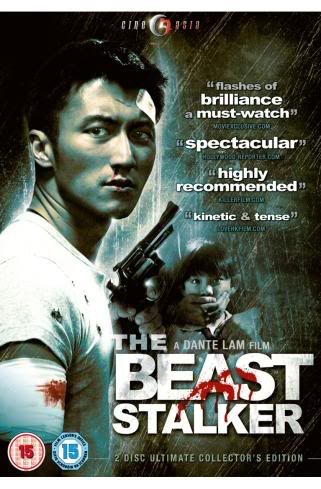 Pulse-pounding, intense and compelling, Beast Stalker is a razor-edge crime-thriller featuring explosive action and some of the most visually stunning car chase sequences of recent years.
In a world where justice is bought with blood and sacrifice is a way of life, Tong, a hard-edged detective (Nicholas Tse), puts his reputation on the line to hunt down the underworld's most dangerous kingpin. However, on the same fateful day that he puts his target behind bars, his life is shattered by tragedy and the shedding of innocent blood.
Devastated by painful memories, he languishes until his prior nemesis orchestrates the kidnapping of a judge's daughter to manipulate evidence that might convict him. Now, in a deadly race against time, Tong must come face-to-face with a relentless contract-killer, and find the strength to fight for one last chance at redemption...
Director Dante Lam
Studio: Showbox Media Group Ltd
http://www.amazon.co.uk/Beast-Stalke...2513445&sr=1-1
A Blade In The Dark
When The Lights Go Out, The Knife Goes In.
Bruno (Andrea Occhipinti of New York Ripper) is hired to compose the music for a new horror movie and rents an isolated villa to concentrate on his work. But when several beautiful young women are brutally murdered within the house, Bruno becomes obsessed with solving the savage crimes. Is a clue to the killer's identity hidden with the film itself, or is there a more horrifying secret lurking deep in the dark?
Directed by Lamberto Bava and written by Dardano Sacchetti, this Italian shocker caused controversy throughout Europe due to its scenes of excessive violence.
Director Lamberto Bava
Studio: Cornerstone Media
http://www.amazon.co.uk/Blade-Dark-B...2513355&sr=1-4
House By The Cemetery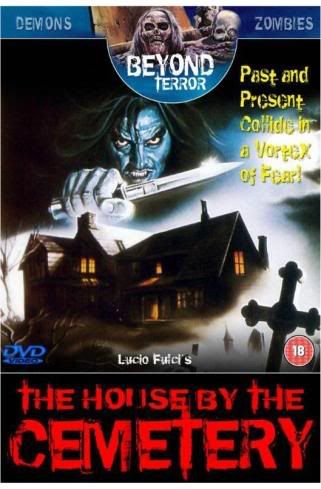 Dr. Norman Boyle (Paolo Malco), of the New York Historical Society, accepts a research assignment abandoned by a colleague who has committed suicide. The project requires the researcher to temporarily take up residence in a New England mansion along with his wife, Lucy (Katherine MacColl) and their son, Bob (Giovanni Frezza).
Norman discovers his colleague had become consumed with the history of the home's original owner, a turn-of-the-Century surgeon named Dr. Freudstein who possessed a fondness for illegal experiments. Further investigation reveals Freudstein had found a way to stay alive by using cells derived from fresh human blood. The Boyles find out the hard way that the maggot-stuffed, undead doctor remains lurking in the shadows of the house, killing anybody who crosses his path.
Director Lucio Fulci
Studio: Cornerstone Media
http://www.play.com/DVD/DVD/4-/11998...y/Product.html
Keoma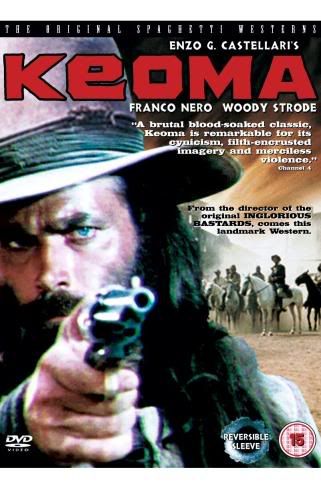 This seminal masterpiece stars Franco Nero (Die Hard 2, Django) as Keoma, a gunslinger, who on his return to his hometown finds it is now ruled by Caldwell, a sadistic local villain. To make matters worse, Keoma discovers his half brothers have joined Caldwell's evil gang.
Intent on restoring law and order, Keoma, aided by his childhood friend, the banjo-playing drunk (Woody Strode), has to fight this horde of ruthless killers to the bitter deadly end.
Director: Enzo G. Castellari
Studio: Argent Films
http://www.amazon.co.uk/Keoma-DVD/dp...513123&sr=8-10
Views
4209
Comments
8
Comments
Trackbacks