dvd releases for 11/01/10
Posted 6th January 2010 at 09:32 AM by
Kyle
---
some great releases coming up on the 11th including street trash, Antichrist and feast 2 (i might be the only person who agrees with that one)

Street Trash
It's not hearts that melt when New York's tramps fall in love with a beverage called Viper, it's whole bodies in this the gore-drenched shocker that does for alcohol what The Driller Killer did for power tools! An unscrupulous liquor store owner steadily wipes out his city's homeless with lethal booze that melts anyone who consumes it into oblivion! Can a dedicated cop uncover the truth before a seemingly unavoidable hobo holocaust? Street Trash has endured decades of repression at the hands of scissor-happy censors but its gung-ho melt-tastic outlandishness has afforded it a steady cult following since its release, and is presented here restored and uncut.
Director Jim Muro
Studio: Arrow Films
http://www.amazon.co.uk/Street-Trash...2771748&sr=8-1
Blood Feast 2
From the godfather of gore, Herschell Gordon Lewis, comes the most eagerly awaited sequel in the blood red history of splatter cinema! The cannibal caterer is back with a new recipe for gross-out, comedic carnage that literally blows chunks across the silver screen! From the groundbreaking production team of H.G. Lewis and David Friedman, the maniacal masterminds responsible for Blood Feast, 2000 Maniacs and Color Me Blood Red, Blood Feast 2 is a goretastic!
Director Herschell G. Lewis
Studio: Arrow Films
http://www.amazon.co.uk/Blood-Feast-...2771812&sr=1-1
Wrong Turn 3:
Left For Dead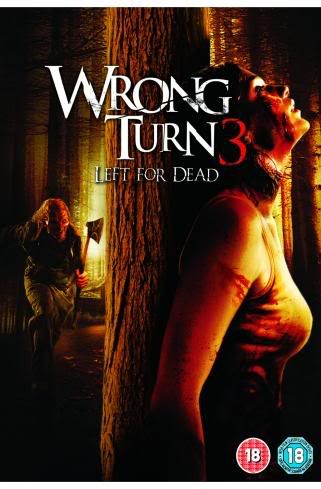 It's open season on teenagers as Three Finger and his cannibalistic clan of inbred mutants hunt a group of hikers though the backwoods. When a prison transport bus crashes nearby, the fleeing convicts become the next items on the menu.
Director Declan O'Brien
Studio: 20th Century Fox Home Entertainment
http://www.amazon.co.uk/Wrong-Turn-D...2771902&sr=1-1
Wrong Turn 1 / 2 / 3 - Triple Pack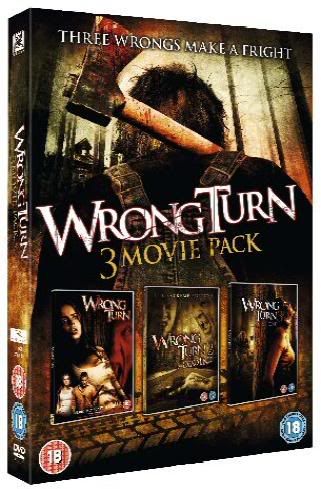 Wrong Turn: In a hunt to the death, would you survive? When a group of friends get stranded in the back woods of Virginia, they find that they are not alone... hunted by cannibalistic mountain men, they must try to escape without transport, before they become the next meal.
Wrong Turn 2: Dead End: The ultimate reality show turns into the ultimate in horror for six contestants when they find themselves pitted against hideously deformed and insatiably hungry cannibals in this white-knuckle thrill-ride. Directed by Joe Lynch, recently named one of Gorezone's top horror directors, and packed with never-before-seen special features including a commentary by Lynch, the writers and select cast members, Wrong Turn 2: Dead End promises twice the jolts and heart-pounding fear of the original!
Wrong Turn 3: Left For Dead: A group of friends find themselves trapped in the woods of West Virginia, being hunted down by inbred cannibal mutants in the third movie in the terrifying Wrong Turn Series
Directors Declan O'Brien, Rob Schmidt, Joe Lynch
Studio: 20th Century Fox Home Entertainment
http://www.amazon.co.uk/Wrong-Turn-1...2771973&sr=1-3
Antichrist
Willem Dafoe and Charlotte Gainsbourg play a grieving couple retreat to Eden, their isolated cabin in the woods, where they hope to repair their broken hearts and troubled marriage... But nature takes its course and things go from bad to worse...
Following its award winning success at this year's Cannes Film Festival and explosive box office performance, one of the most controversial films ever to receive a cinema release in the UK finally makes it way on to DVD and Blu-Ray.
Director Lars Von Trier
Studio: Artificial Eye
http://www.amazon.co.uk/Antichrist-D...2772023&sr=1-1
Sorority Row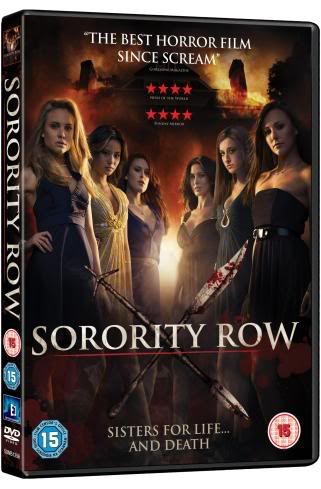 When five sorority girls inadvertently cause the murder of one of their sisters in a prank gone wrong, they agree to keep the matter to themselves and never speak of it again, so they can get on with their lives.
This proves to be easier said than done, when after graduation a mysterious killer goes after the five of them and anyone who knows their secret...
Director Stewart Hendler
Studio: E1 Entertainment
http://www.amazon.co.uk/Sorority-Row...2772073&sr=1-1
Feast 2: Sloppy Seconds
The monsters are back... and they're hungry!
The ravenous, rapacious creatures of Feast have returned, and this time they're taking on an entire town. In the aftermath of the slaughter that saw a family of grotesque monsters attacking a bar in a middle-American backwater, four survivors made it out alive. Fleeing the blood-soaked bar, they make it to a small neighbouring town where a new batch of monster-bait is dealing with their own problems. But when the insatiable creatures follow the trail into the town all bets are off as the locals are forced to band together with the new arrivals to try and figure out how to survive a fresh onslaught.
Director John Gulager
Studio: Optimum Home Entertainment
http://www.amazon.co.uk/Feast-2-Slop...2772117&sr=1-1
Zombies Of War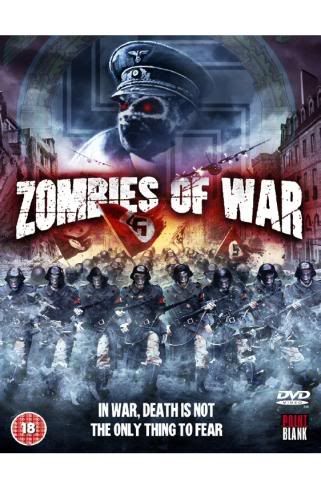 In war, death is not the only thing to fear...
Hitler's desperation to win World War II at all costs, combined with his obsession with science and the paranormal give rise to a deadly type of warfare. Hitler unleashes his secret weapons - Unstoppable Nazi supersoldiers - onto the advancing Allied army. After suffering great losses the American army reassigns soldiers to a mission to destroy Hitler's weapons labs. After they are shot down in occupied France, the soldiers find themselves caught between the German army and a creature that cannot be destroyed.
Directors Peter John Ross, John Whitney
Studio: Point Blank
http://www.amazon.co.uk/Zombies-War-...2772349&sr=1-1
The Beyond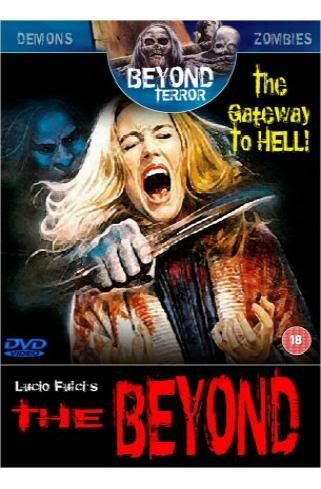 A young woman from New York named Liza (Katherine MacColl) inherits a Louisiana motel that has been unoccupied for nearly 60 years. While restoring the old building, many of the workers meet mysterious and untimely deaths, each more ill-fated than the next. Furthermore, Liza is visited by a blind specter named Emily (Sarah Keller) who lectures from a 4,000-year-old book of collected prophecies that explains the motel is situated above one of seven portals to hell.
As her sanity dwindles, Liza finds some much-needed stability in a local doctor named John McCabe (David Warbeck), who is determined to find a rational explanation for the recent state of affairs. Nevertheless, the protagonists are led through a maze of bizarre confrontations with beings beyond the realm of the living, and into an apocalyptic world of unknown horrors.
The Beyond is at once the quintessential Lucio Fulci film and a staple in the overall Italian horror genre. The director's epic masterpiece is a blend of atmospheric surrealism and nightmarish visions (a grisly tarantula attack, flesh-melting acid spills, a softball-sized gun blast through the skull of a young zombified girl, and an eyeball impaling or two) that are definitely unsuitable for those with weak stomachs.
Director Lucio Fulci
Studio: Cornerstone Media
http://www.amazon.co.uk/Beyond-Terro...2772403&sr=1-4
Kim Ji Woon Double Pack (2 Discs)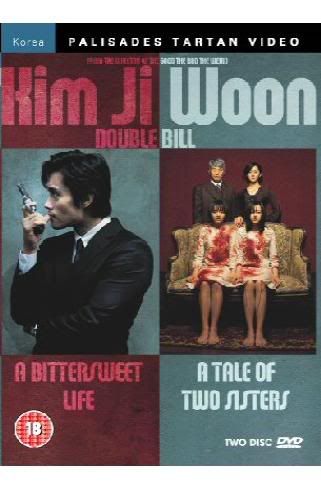 From the director of recent action smash The Good The Bad The Weird come his radical takes on the horror and gangster genres respectively and they're both the best of those genres too!
A Bittersweet Life: Lee Byeong-heon stars as Sun-woo, a unique character with a curious lifestyle; he's not only a valued gang member and the proprietor of a hotel bar but also the right-hand man to the powerful gang leader, Mr. Kang (Kim Yeong-chul). When Kang suspects that his beautiful young mistress Hee-soo (Shin Min-ah) might be messing around with another man, he enlists Sun-woo's help to resolve the matter, commanding him to follow her around to see what information he can dig up. Sun-woo's orders are explicit: if he catches Hee-soo cheating, he is to execute her. However, when Sun-woo spies Hee-soo with her boyfriend, he makes a fateful decision, one that will have major consequences for all involved...
A Tale Of Two Sisters: When sisters Su-mi (Lim Soo-jeong) and Su-yeon (Mun Geun-yeong) return home from a sanitarium having supposedly recovered their health, their stepmother Eun-joo (Yum Jung-ah) welcomes them back. However, elder sister Su-mi intentionally avoids her and younger sibling Su-yeon shows a smack of fear for her. Soon, strange things begin to happen in the house. Footsteps are heard and Eun-joo's birds are mysteriously poisoned. Assuming Su-yeon is behind the inauspicious incidents, the stepmother locks her in the closet, and when Su-mi learns about the cruel punishment, conflict between the stepmother and two sisters becomes more bitter than ever...
Director Ji-Woon Kim
Studio: Palisades Tartan
http://www.amazon.co.uk/Kim-Woon-Dou...2772460&sr=1-1
The Zombie Dead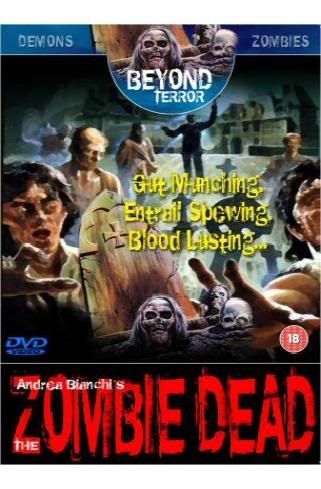 The Zombie Dead are unleashed when a professor's thirst for knowledge seals his own demise when he unwittingly unseals a cursed underground crypt in an ancient burial ground. The desecrated graveyard errupts with a ground swell of ravenous, rotting, flesh hungry zombies that shamble into the night in search of living human prey.
On the adjoining grounds, a group of clueless, decadent socialites are enjoying a wild weekend retreat of debauchery. Among the eccentric guests are a nympho mother and her freakish, incestuous son. Unfortunately for the guests, their isolated country villa lies directly in the path of the flesh eating horde that have party plans all of their own!
Director Andrea Bianchi
Studio: Cornerstone Media
http://www.amazon.co.uk/Zombie-Dead-...2772510&sr=1-4
Views
6259
Comments
11
Comments
Trackbacks