dvd releases for 21/03/11
Posted 15th March 2011 at 08:32 AM by
Kyle
---
another UK DVD release blog!
Skyline
The residents of Los Angeles are awakened in the dead of night by an eerie light beaming through the window. Like moths to a flame, the light source is drawing people outside before they suddenly vanish into thin air.
They soon discover an otherwordly alien force swallowing the entire population. Now our band of survivors must fight for thier lives as their world unravels around them.
Who or what are these extraterrestrials and how long before the humans succumb to the relentless onslaught of the alien hordes?
Skyline is a high velocity special effects bonanza in the tradition of Cloverfield and 2012.
Directed by Colin Strause,Greg Strause
Label: momentum
Island Of Death
sland of Death, famed UK Video Nasty is presented by Arrow Films completely uncut for the first time in the UK.
A holidaying British couple wreak havoc on a small Greek Island, murder, mutilation, sexual degradation, abject horror. In their tyranny of terror the couple only stop for sex with anyone or thing on the island - man, woman or animal. An inspector from London is out to stop them, but will he be able to stop their spree of madness and will they go unpunished?
Directed by Nico Mastorakis
Label: arrowfilms
Husk
Slasher horror flick from director Brett Simmons. A group of teenage friends are taking a drive when they are hit by a murder of crows, causing their truck to spin off the road and into a cornfield. After stumbling into an eerie scarecrow watching over the rows, they soon begin to realise they are stuck in the middle of nowhere.... and an evil force seems to be picking them off, one by one.
Directed by Brett A. Simmons
Label: g2pictures
Hydra: The lost island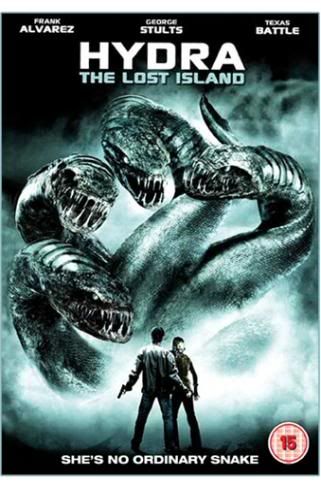 Tim Nolan has been kidnapped - along with three ex-convicts - and forced to participate in a deadly game. Wealthy men have paid a fortune for the opportunity to hunt them down. However, the island is home to Hydra the Beast!
Directed by Andrew Prendergast
Label: scanbox
Primevil
When a group of friends onboard a yacht rescue a wounded man from the sea, they find more than they bargained for when he shipwrecks them during the night on an uncharted island.
Exploring the jungle the next day, the group discover a deserted military camp and an abandoned dig, but no people. Hearing strange noises and sensing movements in the trees, they soon realise that the island is actually inhabited by a tribe of primitive humanoid creatures, and that they have now become the prey...
Featuring Lance Henriksen (AVP: Alien Vs Predator), Brianna Brown (Timber Falls) and Emily Foxler, Primevil is a truly terrifying adventure of monstrous proportions!
Directed by Roel Reine
Label: revolverentertainment
Senseless
Kidnapped and tortured by political extremists just as he's making his way to the top of the corporate ladder, an aspiring CEO becomes the star of an ultra-violent, online reality show. His humiliation growing with each new transgression committed against him, Elliot Gast stages a daring escape attempt based on the hope that someone out there is doing more than simply watching.
Directed by Simon Hynd
Label: isisfilms
Spiderhole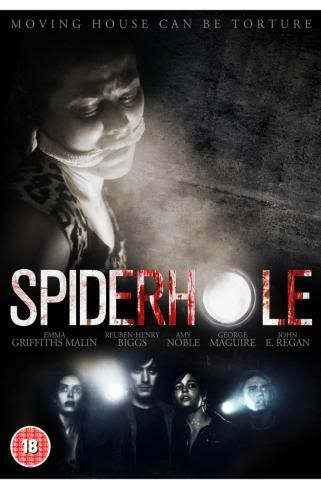 Together with her three art student friends, Molly, a pretty and free-spirited artist embark upon a mission to find an empty house in London where they can live as squatters, free from rent, and free to party.
Having found the ideal house, they break in and quickly get comfortable, claiming the place as their own. However, its not long before they realise they are not alone and their ideal home turns to a house of terror. Who or what is the puppet master orchestrating their bloody destruction?
Directed by Daniel Simpson
Label: sodapictures
Views
5131
Comments
0
Comments
Trackbacks