11th January 2022, 01:08 PM
Cult Veteran

Good Trader

Join Date: Jul 2011

Location: UK
---
Quote:
Originally Posted by
Susan Foreman
'Day of The Dead: Season One' (2021) - 3 disc Blu-ray pre-order available from Australian
ViaVision Entertainment direct
- Aus$39.95
Release date: January 5
"A stunning 1080p High Def presentation inspired by George A. Romeroís 1985 masterpiece and one of the most popular horror franchises of all time, Day of the Dead is the intense story of six strangers trying to survive the first 24 hours of an undead invasion.

This ode to Romeroís famous flesh-eaters reminds us that sometimes all it takes to bring people together is a horde of hungry zombies trying to rip them apart. But unlike most zombie tales, Day of the Dead isnít the story of a crisis bringing out the worst in people. Instead, itís an ass-kicking adventure about how our differences become strengths and how we band together when the world goes crazy around us.

World-first on Blu-Ray!"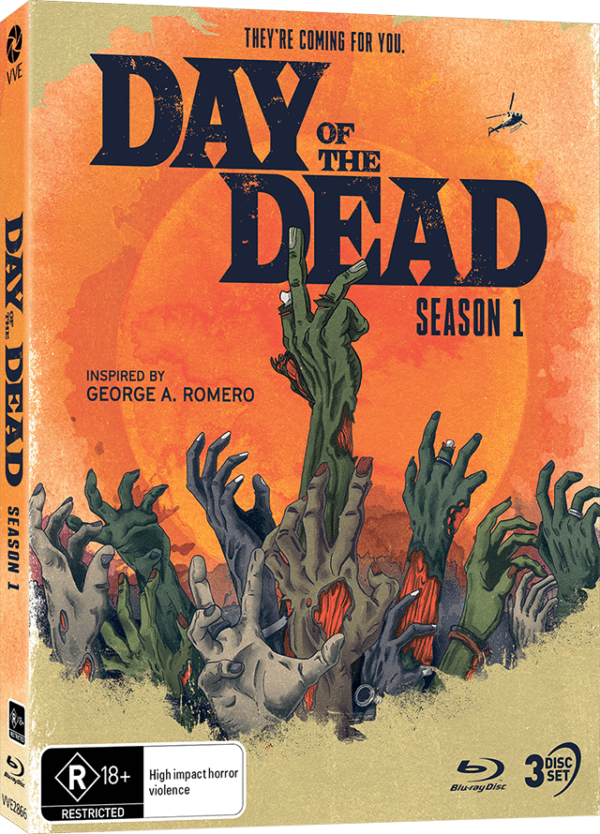 Only managed a couple of episodes before I stopped watching , utter poo, pretty sure it's already been cancelled and won't be getting a second season.
Now Chucky that's entirely different matter that was great.