03-30-2012, 09:27 AM
Competitions Moderator

Good Trader

Join Date: Jan 2008

Location: Norwich, UK
Val Lehman (Bea Smith) Interviews
---
For all you Prisoner fans, the upcoming 13th Volume of
Prisoner: Cell Block H
not only contains some of the shows greatest storylines and episodes, but has some very interesting interviews from everyone's favourite top dog, Bea Smith (Val Lehman).
So over the next few days, I'll be posting a few clips from the array of interviews on the discs. First up, a look at the story behind Val's leaving the show (episode 400, included in this set)...
Prisoner: Cell Block H - Volume 13
is out on the 2nd of April and can be ordered from either:
-
Amazon
-
HMV
-
Play
__________________
I luv dvds! I luv zombies! I luv exploitation! I luv horror! I LUV SHAMELESS / Cult Labs. - Yes, I luv a lotta things!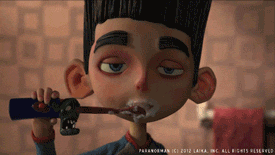 For daily weird news, unsolved mysteries, spine-tingling true ghost stories, odd encounters and everything in between join
Just Plain Weird on Facebook!