Peeping Tom, A Serbian Film and the movable nature of cinema taboos.
---
Right thinking film fans and home video collectors will doubtless by excited by the upcoming Blu-Ray edition of Michael Powell's Peeping Tom, one of the most beloved films ever to destroy a career and cause a moral panic.
Moral Panics of the kind that engulfed Powell and his notorious movie are an ongoing theme in the history of film. A 50s fear of imported US horror comics the 80s video nasty scare, and the new brutality in the 90s when Tarantino rose and Man Bites Dog was going to bring down society... Commercial art has had blame heaped on it many times. Movies, being such a subjective medium, are a soft target. Someone, somewhere will be offended if you produce anything other than bland and unconfrontational work.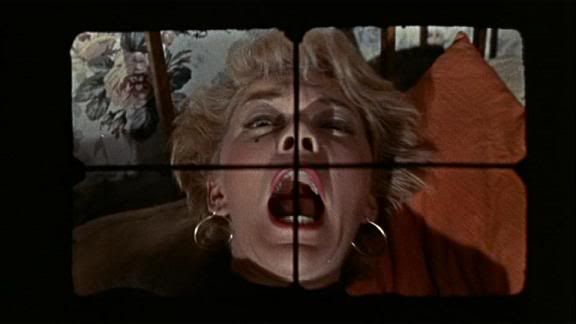 Powell himself was guilty of annoying a lot of people during an illustrious career. Every film fan should watch his incredible movies such as The Red Shoes and The Black Narcissus as examples of how to create true, lasting art within a commercial studio system. However, in order to create such art, he needed to be single-minded and no one told him what to do. This irritated many over the years so the knives came out when his arrogance got the better of him and he produced something that was too far ahead of it's time.
Regardless of how Peeping Tom looks now, the cloying, claustrophobic tale of a psychotic murderer of women, portrayed in graphic and upsetting detail was too much for the times. That he saw fit to pursue an artistic vision that went to far for contemporary morals meant he was cast into the wilderness from that day forward, until he was lauded by a newer generation of filmmakers.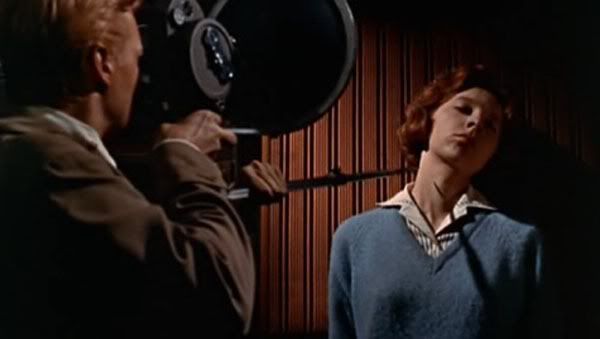 This makes me ask the question, how do we judge a work that pushes the boundaries of what is acceptable to us right now? Let's assume for a second, for arguments sake, that A Serbian Film was created primarily for artistic reasons. If we remove exploitation and making a quick buck from the equation, are we looking at a work that is simply too much for 2010 but may be seen in a few years time instead as something brave and uncompromising, a film that sought to ask questions of a jaded audience grown too comfortable with seeing inhuman acts played out on screen for simple entertainment?
Even for someone who's almost maniacally obsessed with free speech, finding the justification for some of the directorial choices in A Serbian Film when discussing the movie with someone who hasn't seen it is very hard. When a film comes so front loaded with controversy that everyone knows about 'that scene', standing up and saying that in context it had more value than simply shock can put you beyond the pale in the eyes of 'right thinking' people. After all, who'd even watch something so taboo if they knew about it in advance?
Throughout history, art has been suppressed because it has the ability to hold a mirror to the world and sometimes ugliness is in the reflection. It isn't anyones place to second guess the artist. In the case of Peeping Tom, who better to satirise the leering gaze of the cinema camera and ask the audience how far they wish their voyeurism to go than a master filmmaker? When your country has been torn to shread by genocidal hatred, how to do come to terms with that on celluloid?
Additional
I wrote this yesterday and put it on ice. Reading back, I just wanted to make it clear that I draw no parallels between the artistic visions of Powell and the producers of A Serbian Film. Perhaps Powell would be aghast at the way cinema has become increasingly explicit who knows? I'm drawing comparisons about social reactions to film rather than the films themselves.
Comments
Trackbacks