Porno Mix!
Tags
1"'`--, filth, glisten, grot, hard, jugs, length, load, lovegun, nympogeddon, porn, shaft, smut, throbbing
---
Bande érotique de mélange
After downloading a stack of smutty radio spots, I figured the natural home of all this hilarious filth was a porntastic mix tape. Be warned... This isn't a child friendly mix tape and if naughty words like "love hole" or "cock" offend you, please be on your way.
If, on the other hand, you want to hear 35 minutes of psychedelic lounge music, Wah Wah Porno-funk and sassy women talkin' trash. download it here...
OH YES! RIGHT THERE!
Some of the samples were lifted from
Trunk Records
excellent compilation of 70s erotic flexiporn...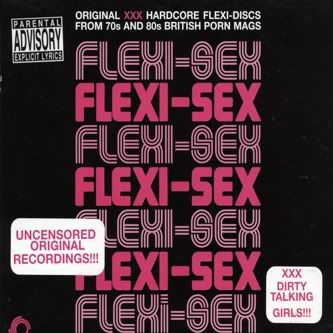 They also release brilliant soundtrack CDs, everything from Psychomania and Blood on Satan's Claw to Ivor the Engine and The Clangers.
Views
6431
Comments
7
Comments
Trackbacks