dvd releases for 19/10/09
Posted 12th October 2009 at 05:55 PM by
Kyle
---
The Last House On The Left: Extended Version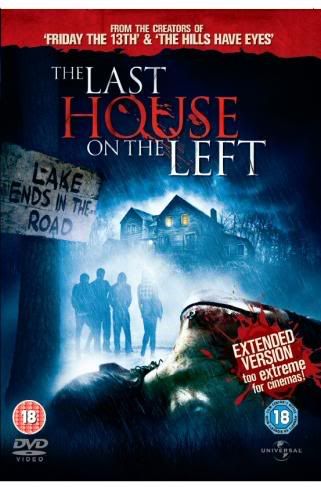 Masters of horror Wes Craven and Sean Cunnigham revisit their landmark film that launched Craven's directing career and influenced decades of horror to follow: The Last House On The Left. Bringing one of the most notorious thrillers of all time to a new generation, they produce the story that explores how far two ordinary people will go to exact revenge on the sociopaths who harmed their child.
The night she arrives at the remote Collingwood lakehouse, Mari (Sara Paxton) and her friend are kidnapped by a prison escapee and his crew. Terrified and left for dead, Mari's only hope is to make it back to parents John and Emma (Tony Goldwyn and Monica Potter). Unfortunately, her attackers unknowingly seek shelter at the one place she could be safe. And when her family learns the horrifying story, they will make three strangers curse the day they came to The Last House On The Left.
Director Dennis Iliadis
Studio: Universal Pictures UK
http://www.amazon.co.uk/Last-House-L...360132&sr=1-21
Staunton Hill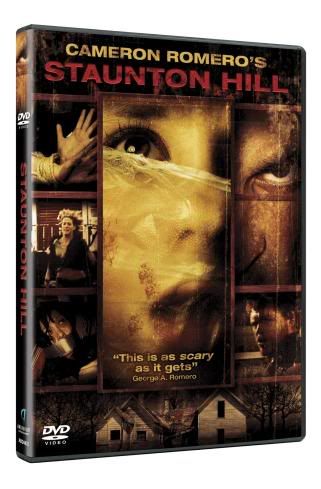 It's the fall of 1969, and winds of change are blowing across America. But on a remote family farm in the hills of Virginia, a storm of evil has been brewing for years. Now for a group of young people hitchhiking to a rally in Washington DC, a detour to the nightmare homestead of the Staunton's will rip apart their young lives forever. A grisly secret is waiting.
The raw terror is growing. And the clan's brutal
harvest is about to begin. Kathy Lamkin (THE TEXAS CHAINSAW MASSACRE), Kiko Ellsworth (DEXTER), Cooper Huckabee (THE FUNHOUSE), Cristen Coppen and David Rountree star in this extreme shocker from Pittsburgh filmmaker Cameron Romero - son of legendary NIGHT OF THE LIVING DEAD director George A. Romero - that unleashes a new generation of graphic horror.
Director Cameron Romero
Studio: Anchor Bay Home Entertainment
http://www.amazon.co.uk/Staunton-Hil...61176&sr=1-178

Dead Set: Director's Cut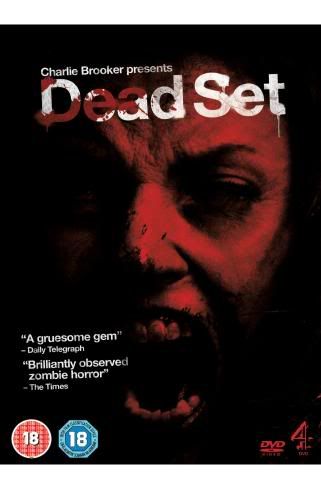 Starring Jaime Winstone (Donkey Punch, Kidulthood) Dead Set is a chilling new horror series in which the dead are returning to life and attacking the living. Curiously there are a few people left in Britain who aren't worried about any of this - that's because they're the remaining contestants in Big Brother. Cocooned in the safety of the Big Brother house, they're blissfully unaware of the horrific events unfolding in the outside world. Until an eviction night when all hell breaks loose...
Kelly (Winstone), a production runner working on a fictional series of Big Brother, finds herself trying to fend off the walking dead alongside her producer boss Patrick (Andy Nyman, Severance), boyfriend Riq (Riz Ahmed, Britz) and the remaining Big Brother housemates.
Over the ensuing days, in a cruel reflection of the game show they thought they were entering, the contestants fall victim one by one to the hungry masses outside. Staying alive requires crucial teamwork - which can be tricky when you're a group specifically selected by TV producers to wind each other up.Featuring a range of cameo appearances from Davina McCall and several former Big Brother housemates, Dead Set promises to be a gripping horror bound to keep you at the edge of your seat.

Director Charlie Brooker
Studio: 4dvd
http://www.amazon.co.uk/Dead-Set-re-...61259&sr=1-187
The Uninvited
The Univited centers around two teenage sisters Anna and Alex Rydell (Emily Browning and Arielle Kebbel) who return home from a mental hospital only to find their recovery unraveling because of a cruel stepmother, an ignorant father and a lingering, scary ghost. With their mental states deteriorating can they stay alive in a haunted house where the only
thing they have is each other?
The Univited is based on Kim Jee-Woon's 2003 Korean horror film Janghwa Hongryeon which in turn is founded on a classic Korean folk tale.
Director Charles Guard & Thomas Guard
Studio: Paramount Home Entertainment
http://www.amazon.co.uk/Uninvited-DV...360181&sr=1-35

Zombie Wars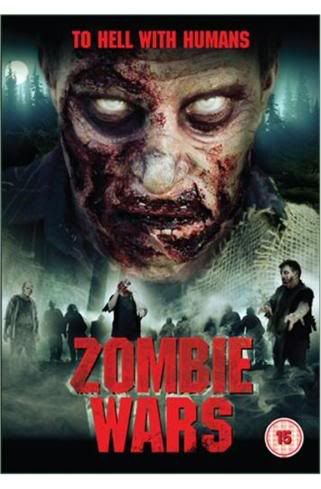 Nobody knows exactly how it happened. Some think it was the tail of a comet that passed too close to the earth, while others believed that it was simply time for man to atone for thousands of years of sinning. Whatever the reason, the dead rose from from the ground, and they were hungry!
After years of war only small, rebel bands of humans now remain in the war against the undead. When Brian, the leader of a military group, is captured and taken to a nearby farm, he learns of a horrific secret - the zombies are farming groups of humans and harvesting them as food.Now it is up to Brian to organize an uprising to reclaim the freedom of his fellow humans but even when the battle is over, an even more insidious secret awaits in the nearby town...

Director David A. Prior
Studio: Scanbox Entertainment

http://www.amazon.co.uk/Zombie-Wars-...60755&sr=1-102

I Sell The Dead
19th century justice has finally caught up to grave robbers Arthur Blake and Willie Grimes. With the specter of the guillotine looming over him, young Blake confides in visiting clergyman Father Duffy, recounting fifteen years of adventure in the resurrection trade. His tale leads from humble beginnings as a young boy stealing trinkets from corpses, to a partnership with seasoned ghoul Willie Grimes as they hunt creatures unwilling to accept their place in the ground. The colorful and peculiar history of Grimes and Blake is one filled with adventure, horror, and vicious rivalries that threaten to put all involved in the very graves they're trying to pilfer.
Director Glenn McQuaid

Studio: Anchor Bay Home Entertainment
http://www.amazon.co.uk/Sell-Dead-DV...360571&sr=1-60

Crooked House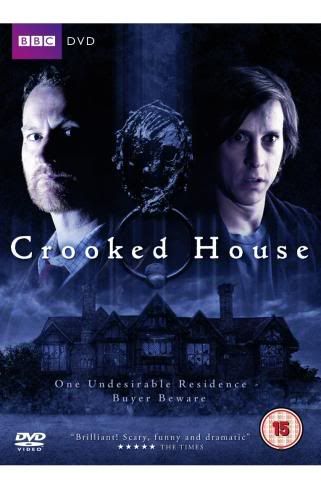 Young teacher Ben finds an ancient door-knocker in the garden of his new home. According to the local museum curator, it comes from the recently demolished Geap Manor - a sinister old place which seemed to
attract... unpleasantness. So begin three stories
from the dark history of this crooked house...
Ghastly, strangled whispers haunt the dreams of an Eighteenth Century businessman. A `Roaring Twenties' couple come face to face with their family's scandalous past and with a terrifying, ghostly bride. And, in the present day, the door knocker itself seems to have unfinished business, leading Ben on a journey back into Geap Manor's blood-drenched past,
and a confrontation with its original owner, the
devilish Sir Roger Widdowson...

Studio: 2 Entertain Video
http://www.amazon.co.uk/Crooked-Hous...360310&sr=1-47

Spooky House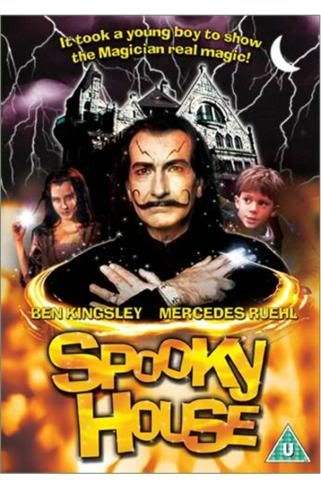 Oscar®-winner Ben Kingsley is the Great Zamboni, a magician with a mysterious secret. He lives alone with his black Jaguar, Shadow, in the Spooky House, an old mansion rigged with magic tricks and hidden chambers. In spite of all the urban legends about the
reclusive Zamboni, young orphan Max believes he can befriend him. His attempts to charm the magician, however, are met with stubborn resistance. As Max and his friends try to uncover the secret of Zamboni's past, they are harassed by a trio of teenage bullies who work for the town's eccentric crime queen
(Oscar®-winner Mercedes Ruehl). When the bullies chase the kids into the Spooky House on Halloween, a night of hilarious magic and spectacular illusions ensues. In this funny, heart-warming story, Zamboni and Max ultimately discover the power of real magic!

Director William Sachs
Studio: Scanbox Entertainment

http://www.amazon.co.uk/Spooky-House...60933&sr=1-116
http://video.google.com/videoplay?docid=7210301991632
004847&hl=en#
The Gray Man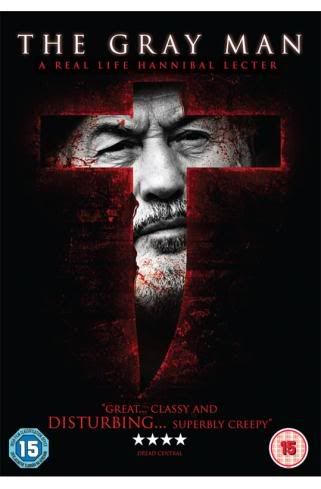 The shocking true story of Albert Fish, the most monstrous serial killer in the history of America. In 1928 ten year old Grace Budd is taken to a party by a kindly old grandfather - but is never seen again. After a six year search detectives finally arrest Albert Fish but are completely unprepared for the horrors as they uncover a trail of murder, mutilation and cannibalism.
Director Scott L Flynn
Studio: High Fliers
http://www.amazon.co.uk/Gray-Man-DVD...61083&sr=1-156
Flick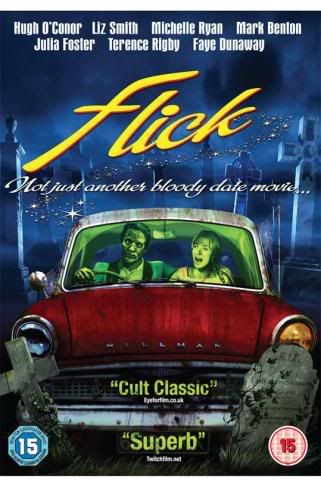 Memphis cop Lieutenant McKenzie is called to England to investigate a series of strange deaths and weird sightings following the resurrection of a murder victim from the 1950s who is brought back to life in modern times and tries to find his teenage sweetheart who is now aged 62 and to seek revenge for his death
Director David Howard
Studio: High Fliers
http://www.amazon.co.uk/Flick-DVD/dp...60755&sr=1-106
Knife Edge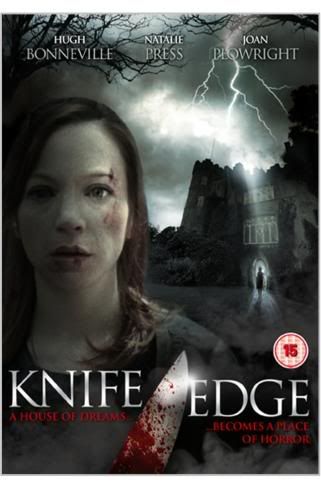 Blissfully happy in her new marriage, Emma has given up a successful career on Wall Street to return to England and give her 6 year old son a new life. Her husband has already bought their new dream home: a massive mansion house in the country - a house which had stood empty for 20 years but which he felt inexplicably compelled to buy.Everything should be perfect, especially when she finds she is pregnant again. But she is beginning to feel increasingly uneasy. When left in the house alone, it seems to speak to her, every room and shadow trying to communicate. She becomes increasingly alarmed by a series of strange visions and terrifying happenings in the house. She becomes convinced that the key to unlocking the house's secret lies deep in the woods at the bottom of the garden.Has Emma has turned into a paranoid shadow of her former self or is the house hiding a dark, horrific secret?

Director Anthony Hickox
Studio: Scanbox Entertainment
http://www.amazon.co.uk/Knife-Edge-D...360639&sr=1-84

Nightmare Man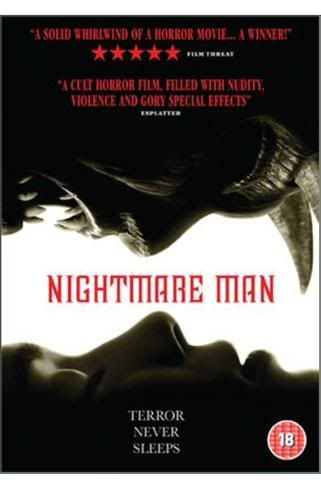 ELLEN MORRIS believes there is someone or something trying to get her. Her husband and psychotherapists believe she's a paranoid schizophrenic. On their way to the mental institution, the Morris' car breaks down. When her husband goes to get help, Ellen stays in the car and is attacked by her mysterious
assailant, The Nightmare Man. Escaping for her life into some nearby woods, Ellen stumbles upon a country house where two young couples are spending the weekend. Now, everyone is in danger. But is the killer real or is it only in Ellen's mind. Is he outside or already someone we know inside the house? As people start dying, nobody knows who they can trust or who is the real Nightmare Man!]

Director Rolfe Kanefsky
Studio: Scanbox Entertainment
http://www.amazon.co.uk/Nightmare-Ma...61259&sr=1-184

Vampire's Night Orgy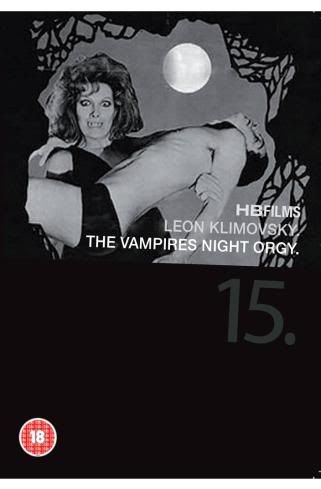 A group of workers are on their way to an estate to begin new jobs when their bus-driver dies suddenly. Forced to stop in a small village which seems deserted, apart from another traveler named Louis, the travelers find rooms and decide to spend the night. When they awaken the next morning, they meet the inhabitants of the village, represented by The
Major. They are then introduced to the town's
benefactor, The Countess. When the travelers attempt to leave, they find that the bus won't start, and soon, members of their party begin to disappear. The seemingly benevolent locals are actually vampires! As night approaches, Louis decides that he must rescue the beautiful Alma and flee the village.
Director León Klimovsky
Studio: Hb Films
http://www.amazon.co.uk/Vampires-Nig...61135&sr=1-161
Soul's Midnight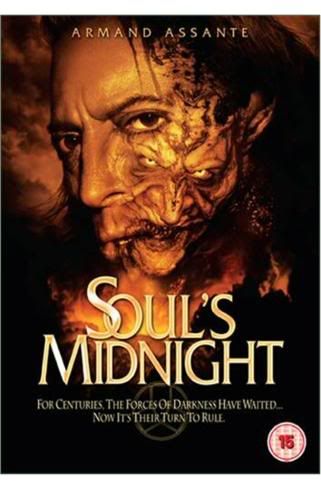 In the 12th century Saint George vanquished a
creature of extraordinary evil. As time passed, fact evolved into legend and the true story of Saint George and the Dragon was buried in time...
Charles, a descendent of Saint George, and his
pregnant wife Alica, travel to a sleepy Midwest town to attend the funeral of Charles' estranged father. They are graciously invited to stay at the lavish Borgo Hotel, where the eccentric owner Simon (Armand Assante) invites them to enjoy the festival of Saint George.Their holiday soon turns to terror when Simon reveals his blood lust. As the leader of a Vampire cult he has lured the couple to his hotel with the sole intention of capturing their unborn child. As a direct descendent of Saint George the child possesses untainted blood and will be sacrificed in a ceremony to resurrect the Dragon - the world's original
Vampire!
Director Harry Basil
Studio: Scanbox Entertainment
http://www.amazon.co.uk/Souls-Midnig...61448&sr=1-232
The Complete Fritz Lang Mabuse Box Set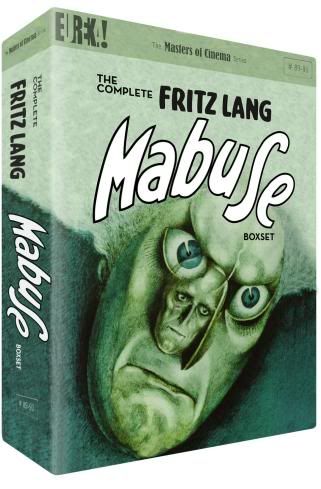 THE COMPLETE FRITZ LANG MABUSE BOX SET - From the early stages of his career across five decades to his final film, Fritz Lang built a
trilogy of paranoiac thrillers focused on an entity who began as a criminal mastermind, and progressed into something more amorphous: fear itself, embodied only by a name - Dr. Mabuse. For the first time on home video, all three of Fritz Lang's Mabuse films havebeen collected for one package, in their complete and restored forms.
1: Dr. Mabuse, der Spieler. [Dr. Mabuse, the Gambler.] (1922) -Lang's two-part, nearly 5-hour silent epic detailing the rise and fall of Dr. Mabuse in Weimar-era Berlin.
2: Das Testament des Dr. Mabuse
[The Testament of Dr. Mabuse] (1933) - a
tour-de-force thriller rife with supernatural
elements, all converging around an attempt by the now-institutionalised Mabuse (or someone acting under his name... and possibly his will) to organise an "Empire of Crime".
3: Die 1000
Augen des Dr. Mabuse [The 1000 Eyes of Dr. Mabuse] (1960) - Fritz Lang's final film, in which hypnosis, clairvoyance, surveillance, and
machine-guns come together for a whiplash climax that answers the question: Who's channelling Mabuse's methods in the Cold War era?
The Masters of Cinema Series is proud to present Fritz Lang's complete Mabuse trilogy - a cornerstone in the work of one of cinema's all-time greatest directors. The Complete Fritz Lang Mabuse Box Set is released on 19 October 2009
Director Fritz Lang
Studio: Eureka Entertainment LTD
http://www.amazon.co.uk/Complete-Fri...360310&sr=1-37
Views
4138
Comments
5
Comments
Trackbacks