dvd releases for 12/10/09
Posted 7th October 2009 at 07:15 PM by
Kyle
---
Doghouse
Danny Dyer and Noel Clarke star in Jake West's outrageous UK horror-comedy film. When a bunch of lads descend upon a remote village to help a mate get over his divorce, little do they realise that the local womenfolk have been infected by a virus, turning them into rabid, man-hating cannibals!
Doghouse, follows six men with mid-life anxiety as they set out for a weekend in the country in an attempt to reconnect with their masculinity. What they find is a catastrophe so horrible and bizarre that a mid-life crisis turns out to be exactly what they need to survive it...
Director Jake West
Studio: Sony Pictures Home Entertainment
http://www.amazon.co.uk/Doghouse-DVD...4933879&sr=1-1
Inside
A pregnant widow awaiting her ride to the hospital must fight for her life against a mysterious woman who comes knocking on her door in directors Alexandre Bustillo and Julien Maury's daring tale of caesarean terror. It's been four months since Sarah (Alysson Paradis) was involved in the tragic car accident that claimed the life of her husband, yet somehow the couple's unborn child miraculously survived the jarring ordeal. Now it's Christmas Eve and Sarah is sitting alone in her suburban home, still grieving the loss of her beloved. Soon, Sarah's mother will arrive to drive her daughter to the hospital, where the doctors plan to induce labour. Out of nowhere, Sarah hears a knock at the door; on the other side is a stranger (Beatrice Dalle) who calmly asks to use Sarah's telephone. Immediately suspicious of the stranger's motivations, Sarah locks the door and quickly calls the police. Upon searching the grounds, the policemen find no trace of an intruder and Sarah cautiously bolts her doors once again. But unbeknownst to the expectant mother, this time she has unwillingly locked herself into a violent struggle for the one thing that matters most to her. Now, as the scissor-wielding psychopath attempts to forcefully claim the new life within Sarah, the jealous maternal battle is about to get bloody.
Directors Alexandre Bustillo, Julien Maury
Studio: Momentum Pictures
http://www.amazon.co.uk/Inside-DVD-B...4933879&sr=1-4
Gay Bed & Breakfast Of Terror
On the eve of the biggest LGBT blowout of the year, five gay and lesbian couples find themselves having to make reservations at the secluded Sahara Salvation Inn. A leather daddy, a closeted drag queen, a fag-hag, lipstick lesbians, pink pound yuppies, a sugar daddy and his twink and a country singer and her baby-dyke girlfriend all check in to the creepy hotel, oblivious to the peril that lurks.
What should have been the party of the century quickly turns into every gay and lesbian s worst nightmare when they discover that the hotel's proprietor is a god-fearing gay-basher with a penchant for mincemeat muffins! If that wasn't bad enough, a snarling, homosexual-eating Republican mutant starts to pick them off, one by one. Feather boas and strap-ons fly when the gays and the freaks go to battle, but who will make it out alive?
A hilarious grindhouse splat-fest in the spirit of Benny Hill and 'The Texas Chainsaw Massacre', 'The Gay Bed and Breakfast of Terror' will have you clutching your pearls for dear life. Just keep repeating 'It's only a movie, it s only as movie, it s only a movie!'
Director Jaymes Thompson
Studio: Peccadillo Pictures
http://www.amazon.co.uk/Gay-Bed-Brea...4933879&sr=1-6
Poltergay
Young lovers Marc and Emma move into a new home to discover that it is haunted by the spirits of five gay men that perished in a fire that took place in an underground disco, beneath their house. However, only Marc can see the spectres and his Emma grows tired of his elaborate stories and moves out. The ghosts unite with Marc in a bid to get her back in this camp and zany comedy horror.
Director: Eric Lavaine
Studio: Peccadillo Pictures
http://www.amazon.co.uk/Poltergay-DV...4933879&sr=1-7
13 Hours In A Warehouse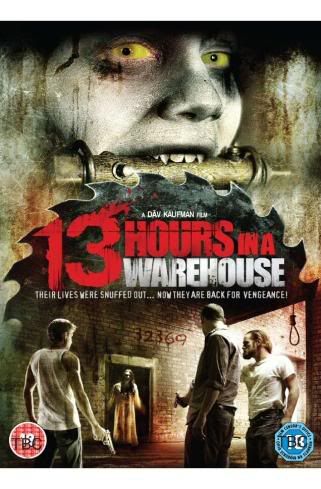 As five underworld heavies settle in for an all night stay at an abandoned warehouse and former film studio, a series of bizarre and unsettling occurances quickly lead them to believe they are not alone. It was supposed to be a simple night of babysitting a single hostage, but when a series of numbers begin to appear on the walls things soon take a dark turn. Later, after the hostage escapes, the perplexed thugs not only learn that there is a rat in the ranks, but also discover the unsettling nature of the films that were shot in the warehouse. Now, as terror takes hold, the thieves are about to discover that they are being stalked from the shadows and that their odds of living to see daybreak are shrinking with each passing minute.
Director Dav Kaufman
Studio: Lions Gate Home Entertainment
http://www.amazon.co.uk/Hours-Wareho...934435&sr=1-16
Bachelor Party In The Bungalow Of The Damned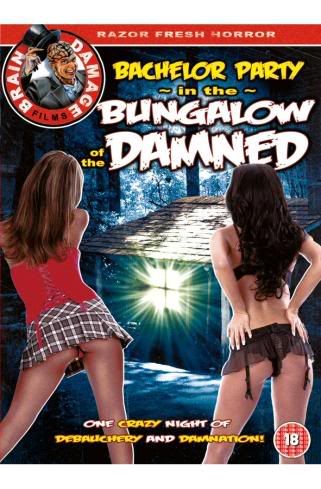 Chuck is about to get married, but before that happens, Sammy is going to make sure he has the time of his life. In order to gain access to the ultimate party pad, however, Sammy is obligated to invite prude yet sexually ambiguous caretaker Gordon to take part in the festivities. When the three sexy strippers Sammy hired show up on their doorstep, it appears that the evening has gotten off to the perfect start. But no one expected Chuck's fiancée to show up, too, and when that happens, all hell breaks loose as the children of the damned come out to play.
Director Brian Thomson
Studio: Fremantle Home Entertainment
http://www.amazon.co.uk/Bachelor-Par...934435&sr=1-14

Zombie Transfusion
A United States Army experiment to reanimate the dead is shut down when the reanimated corpses are unable to control their hunger for human flesh.
30 years on, the project is re-opened but once again the experiments fail and this time the reanimated corpses escape, and rampage through the nearby town, devouring it's inhabitants in a bloodthirsty quest for human flesh.
A group of high school students take it upon themselves to fight back as they attempt to reach the morgue to find a life saving serum and in turn rid the town once and for all of these undead flesh eating killers.
Director Steven C. Miller
Studio: Momentum Pictures
http://www.amazon.co.uk/Zombie-Trans...934435&sr=1-13
Awaken The Dead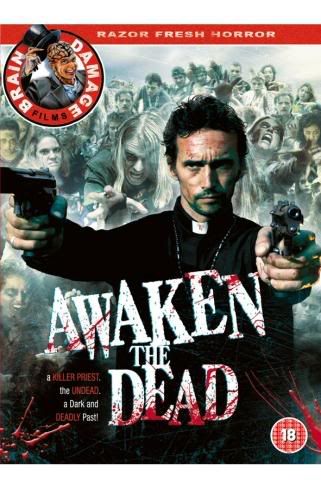 The comedy horror AWAKEN THE DEAD follows the adventures of two strangers brought together by the apparition of some mysterious letters in a safe house. Christopher, a killer turned priest, and Mary, a former prostitute, must join forces as an experimental virus transforms human beings into zombies.
Director Jeff Brookshire
Studio: Fremantle Home Entertainment
http://www.amazon.co.uk/Awaken-Dead-...933879&sr=1-11
Hell House
The Shively house has always been a center of dark happenings throughout its existence every family that has inhabited the house has experienced a miserable and deadly end. Tonight a group of friends discover the awful truth that lay dormant in the house. The demons have possessed the former grounds keeper Adam (William Martin) to help with their escape and Theadora (Kari Wishingrad) the last in the bloodline of the soothsayers is the only one that can help stop the evil before... The demons get out
Director Jason D. Morris
Studio: Fremantle Home Entertainment
http://www.amazon.co.uk/Hell-House-D...4933879&sr=1-8
Bitten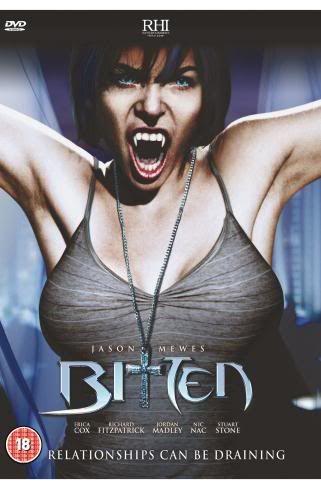 Bitten is a vampire/comedy movie about a paramedic, Jack, who is frustrated with his life after he breaks up with his girlfriend. After discovering a girl in an alley way covered in blood, clinging to life, Jack takes Danika in and soon
discovers that she is a vampire.
Jack and Danika trying to find a way to feed her cravings to drink blood while killing as little as possible. All their attempts end without success because a vampire needs fresh human blood.
Director Harvey Glazer
Studio: Brightspark
http://www.amazon.co.uk/Bitten-DVD-J...4933879&sr=1-9
http://video.google.com/videoplay?do...6202278&hl=en#
Taste Of Flesh
Meet the chef: he's got sharp knives, sharp teeth, and a special recipe that calls for human flesh in this 'tasty' horror flick.
Director Christopher D. Grace
Studio: Fremantle Home Entertainment
http://www.amazon.co.uk/Taste-Flesh-...933879&sr=1-12
Beyond Remedy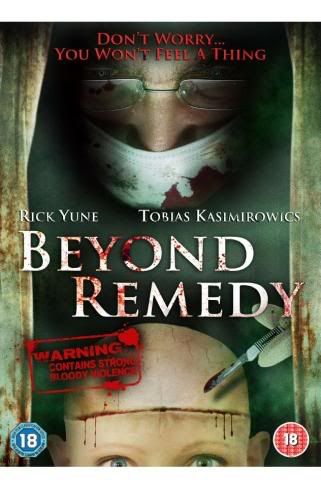 Is fear simply a product of imagination, a phantom of our psyche or is it a force beyond any kind of remedy?
In an abandoned hospital still haunted by the screams and fevered prayers of its patients Julia and her medical school classmates dare to enter into a terrifying experiment investigating the phenomenon of fear itself.
To their horror, they discover that they're being mercilessly and bloodily dispatched, one by one. And it seems the killer knows everything about them. Creating a specific nightmare for each person, this diabolical murderer is conducting his own exercise in terror. But when Julia takes up the fight against this maniac, she discovers his own dark secret.
Beyond Remedy is psycho terror at its best: the moment when the cold metal of the scalpel makes contact with your skin. Prepare to be scared out of your wits.
Director Gerhard Hross
Studio: Metrodome Distribution
http://www.amazon.co.uk/Beyond-Remed...933879&sr=1-10
http://www.imdb.com/video/wab/vi3066167833/
Three Extremes 1 & 2: Twin Pack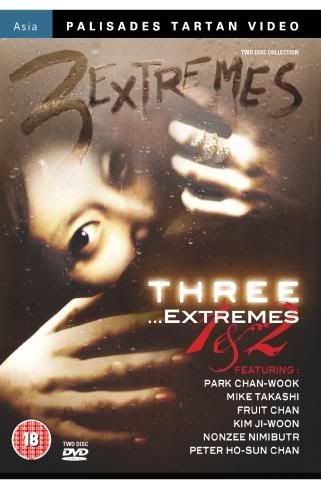 Three Extremes: This anthology offers three inventively chilling tales from three masters of Asian terror. Takashi Miike's Box presents us with a troubled writer haunted by the memory of her sisters death. Park Chan-wook's Cut delights in more revenge with a film extra deciding to torture a director and his wife. And the final terror tale is Fruit Chan's bite-size version of Dumplings.
Three Extremes 2: Three Extremes took you to the edge; now Three Extremes II pushes you over with three more nightmarish tales of terror from Kim Jee-Woon, Nonzee Nimiburr and Peter Ho-Sun Chan. Memories: A woman wakes up on a street without memory and wanders the streets, trying to contact the only phone number she has on her, while her husband cannot remember why she left him...then discovers a mutilated body hidden in his car. The Wheel: Extravagant cursed puppets cause fires, death, physical pain and a little girl to be possessed. Going Home: A father in search of his missing son is abducted by a man who keeps his dead wife in his apartment under the impression she will "wake up."
Directors Fruit Chan, Takashi Miike, Park Chan-Wook, Peter Chan, Kim Ji-woon & Nonzee Nimibutr
Studio: Palisades Tartan
http://www.amazon.co.uk/Three-Extrem...934435&sr=1-23

XTRO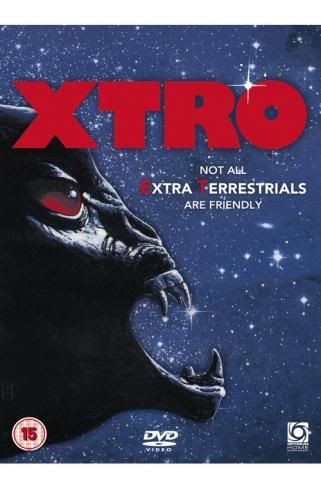 This British take on the Alien theme is not for the squeamish, but packs a B-movie shock. Sam Phillips (Phillip Sayer) is kidnapped by aliens while playing with his son. He reappears three years later, not quite himself, with bloody results for the quiet British community. A gory flip side to E.T. Look for Maryam D'abo who went on to be a Bond girl in The Living Daylights. Director Harry Bromley directed two XTRO sequels and producer Robert Shaye went on to great success producing the Nightmare on Elm Street series.
Director Harry Bromley Davenport
Studio: Optimum Home Entertainment
http://www.amazon.co.uk/XTRO-New-Dim...934435&sr=1-17
Curse Of The Wolf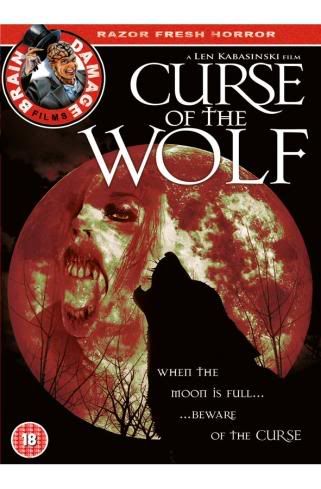 Being a werewolf pretty much precludes having a normal life, but one monthly victim of the full moon is going to give it a shot. She's got things under control until she tries to break the bonds of her furry, sharp-toothed comrades. They're not an accepting bunch, and they're determined to bring her back into the fold. Run as she might, they're on the hunt and using everything from their claws to hired guns to bring her back. When a lecherous night club owner gets in on the action (1980s pro wrestling star Lanny Poffo), it becomes a battle between her will to return to humanity and the creatures of the night who want to keep her in the dark.
Director Len Kabasinski
Studio: Fremantle Home Entertainment
http://www.amazon.co.uk/Curse-Wolf-D...934435&sr=1-15
Fist Of The Vampire
1977: Authorities discover an entire family dead, the victim of an elusive killer. Three decades later the case has yet to be solved. Detective Lee Southward (Brian Anthony Fabian) prepares to infiltrate an illegal fighting tournament and arrest the organizers. As Detective Southward works his way up through the ranks in the clandestine organization, the clues he gathers continually lead him back to the mysterious case of the slain family. Just then, the case takes a horrific turn. It appears that the organizers of the tournament (Brian Heffron and Darian Caine) are blood-sucking vampires, and now in order to fight his way up from the underground and stop the legions of the undead from growing, Detective Southward will have to enlist the aid of another undercover officer (Cheyenne King) whose fast on her feet and quick on the trigger.
Director Len Kabasinski
Studio: Fremantle Home Entertainment
http://www.amazon.co.uk/Fist-Vampire...934435&sr=1-22
Views
2847
Comments
4
Comments
Trackbacks